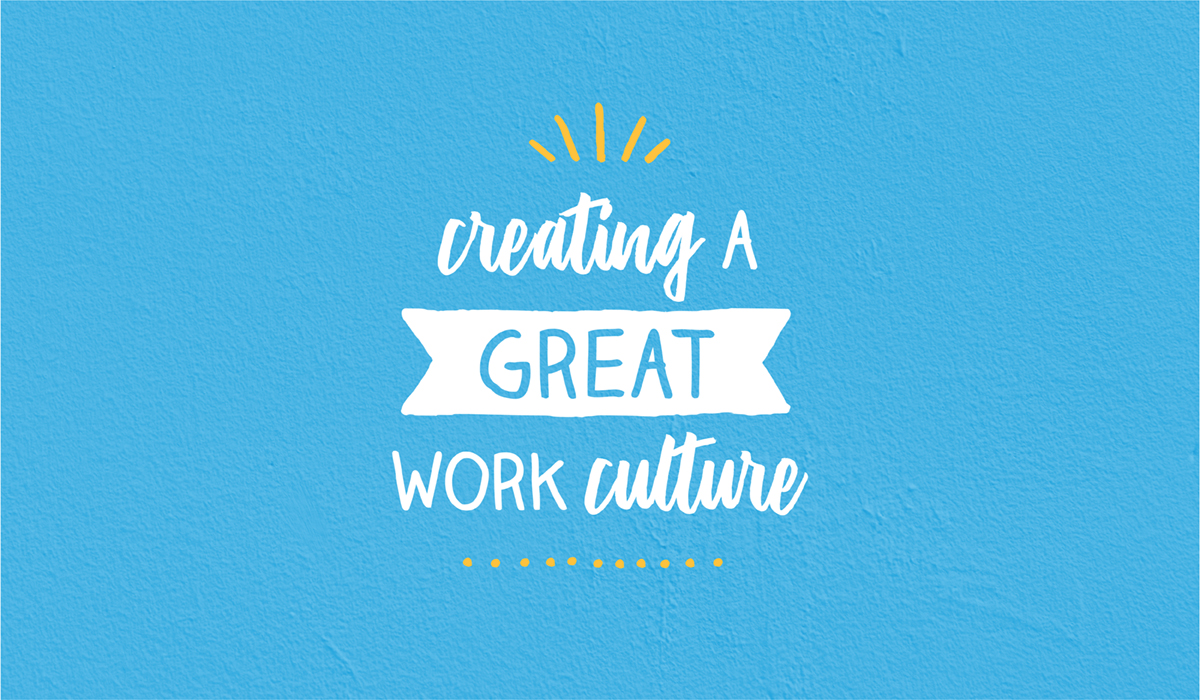 How to create a strong work culture that works for the young, and the not-so-young
Create a strong work culture and you've laid the foundation for a stable and thriving enterprise, right? You've got an environment that fosters positivity and productivity, performance and engagement. Sounds great. Sounds easy.
Unfortunately, creating a culture is one thing. Creating a culture that works for everyone is another. What do you need to be mindful of to make sure your efforts aren't being put into a house of cards?
Here's 5 suggestions for building a truly strong work culture
1. Make sure the work is meaningful
Attracting and retaining engaged employees will first and foremost come down to the work you're asking them to do every day. Do they understand how their work is a small but crucial piece in a larger puzzle? Are they given enough freedom of thought to invent better ways to get things done?
Often young people will be given more menial tasks – which is completely understandable – but make sure you're delegating a other tasks regularly to stretch their capabilities and make them feel like a valued part of the business.
If you can't bring yourself to delegate yet, bring them into the fold where you can. Allow them to shadow you on certain jobs and meetings, so they can widen their horizons and gain a deeper understanding of what's expected further up the line.
2. Remember the 80/20 rule when it comes to health and wellbeing
Health and wellbeing is 'so hot right now', but here's what we've noticed. In a bid to promote healthy habits and increase physical and mental fitness in the workplace, the fun police have taken away all the treats! Spice up the fun factor on your health and wellbeing program with the 80/20 rule.
You've got 5 days to work with, so how about on 2 of those days you break from regular programming, with a fun treat that's not going to break the health bank. Hump day could be ushered in with a ceremonial unlocking of the choccy bikkie cupboard every Wednesday morning. Takeaway 'Fish n Chip Friday' could be your way to gather the troops under a leafy tree and bid the week goodbye.
3. Be part of a future-proofed career
Who knows what the future of work will look like? We don't, but we do know we all need to get comfortable with continuous learning and reinvention. No matter how young or old your employees are, they've got an eye on the future, so make sure you do too. Keep providing genuine opportunities for learning and talk to them about them moving up (or on) in a positive, rather than resentful way.
Formal Performance Reviews and Personal Development Plans are great, but don't forget the impact a few casual words can have. Remember, young workers are like sponges – they'll always remember how you made them feel and that sage advice you gave while making a quick cuppa in the kitchen.
4. Create safe spaces for a speak up culture
The workplace is a diverse place – you know this by now. While some people relish every opportunity to make their voice heard, others are more introverted. They're bound to remain tight lipped unless they feel safe and comfortable about speaking up. Younger workers in particular might struggle to show their more extroverted side at work.
In addition to simply asking for feedback and opinions in group meetings or one-on-ones, offer other avenues for speaking up. Set up mechanisms for both verbal and written feedback, as well as anonymous feedback.
5. Get involved in workplace giving
According to the science, we humans are hard-wired to give. What's more? The more we give, the happier we feel. Tap into this phenomenon by getting everyone involved in regular events and activities that have a charitable mission.
In addition to making everyone feel good about where they work and the difference they're making in the wider world, it's a great way to forge stronger bonds across teams. Everyone's away from their desks but still working together.
GET YOUR FREE E-BOOK
Want to delve deeper into creating a 'best place to work' culture that powers itself by giving back? Download this handy little e-book. Perfect for business owners, CEOs and Managers who want happy and productive employees. Click here to download